Mediating Touch in the Context of Public Speaking.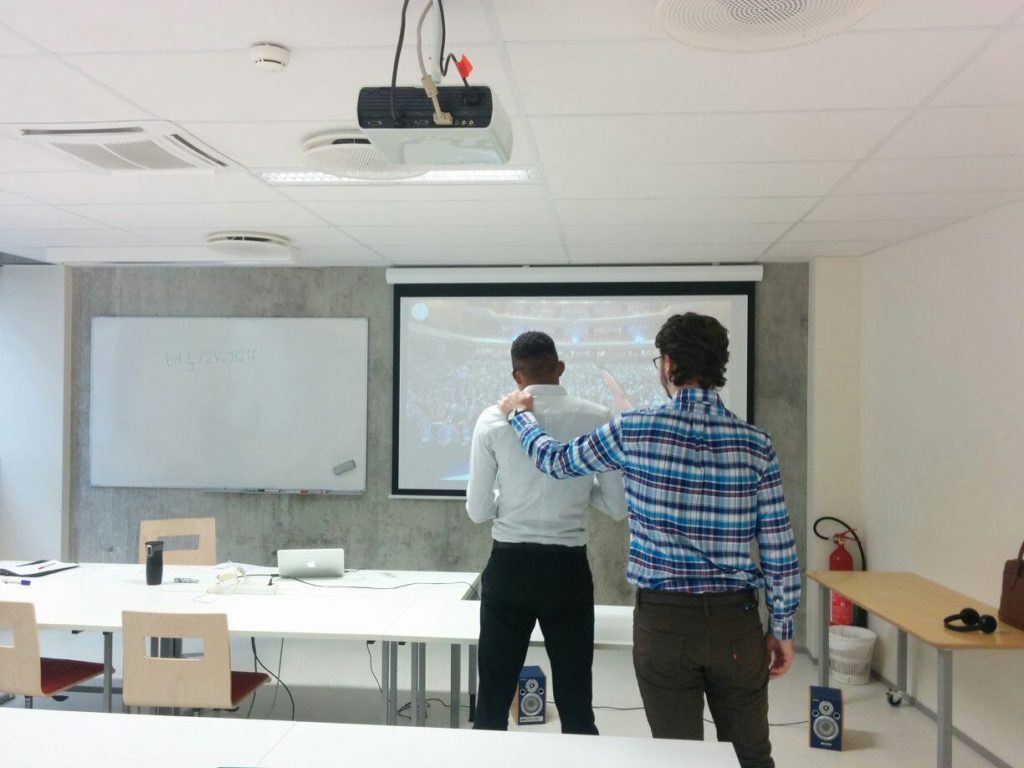 Background
Touch is a powerful channel for providing emotional support in a stressful situation. Very often tactile support from close friends and partners is not available due to the growing mobility of people around the globe. Mediated touch technologies are a promising way to provide the desired tactile support at a distance.
Study Goal
The goal was to explore ways of providing support in stressful situations and how these ecological ways can be mediated through vibrotactile feedback at a distance.
Data Analysis
During the study, we collected both qualitative and quantitative data using surveys, data logs, videos, and audio recordings. The post-study survey was adapted from the validated questionnaire for Measuring the Social Disfordance of Mediated Social Touch Technologies.
The quantitative data were collected using logged data on the time of sent and stopped stimuli and through the survey. Further, the video recording of the Zoom session allowed us to analyze the facial expressions of the speaker, and the additional camera in the room allowed us to analyze the body posture of the speaker.
Insights
Mediated touch during public speaking context can provide emotional support, specifically encouragement and approval when sent by a close friend or a partner.
Mediated touch during public speaking can help focus on the speech and alleviate the stress, given it is provided to the speakers who are generally more confident about public speaking.
Less intensive, subtle mediated touch is preferable during the speech, and more intensive after the speech.
Vibrotactile stimuli generated from music sounds can be effective in conveying various emotions which can be mapped to a specific type of emotional support.
We believe these insights can be especially meaningful for the HCI community in mediated touch and social VR settings.